New to taking Direct Debits?
Direct debits are the most efficient and cost-effective way for businesses to collect recurring payments
Direct debits continue to grow in importance as a payment option driven in part to the global move towards subscription based business models coupled with the fact that direct debits represent the most efficient way of handling recurring payments. In spite of this many banks across the world are still resistant to support businesses' wishes to use direct debits.
With Nuapay, absolutely everything is taken care of and you can start reaping the benefits of direct debit immediately.
Using our effortless Direct Debit solutions

Mandate signing
Every payer has to sign a mandate giving you permission to take money from their account. Nuapay provides all of the tools needed to achieve this in both an online (payer present) or offline (payer-not-present scenario)



Mandate storage and maintenance
Mandate details have to be recorded to ensure the correct processing of direct debit requests. Nuapay maintains a database of all mandates in use. You can access and manage all your mandates at any time.

Informing the payer
Direct Debit schemes require you to inform the payer how much money will be collected and when it will be taken from their account. Nuapay provides options to help with this task.



All Open Banking standards met
Nuapay meets all published Open Banking standards, plus all evolving standards across Europe.

Generate the direct debit collection
This can be a manual task or bulk instructions can be provided by file or API call. If the collections are regular and of a fixed amount schedules can be created within Nuapay and the process then becomes fully automatic.



Money arrives
The money requested will appear in your Nuapay account on the same day that your customer's account was debited.
A next generation online Direct Debit payment gateway
Easy to use and even easier to set up
The most secure way to validate customers for Direct Debit payments
All payers have to sign a mandate giving you permission to take money out of their account. Traditionally mandates required a paper form to be completed. eMandates use modern technologies to verify customer data and validate authorisation in a smooth automated online process. This is far quicker and more secure than traditional paper, making mandate signing as smooth as possible for both merchants and customers.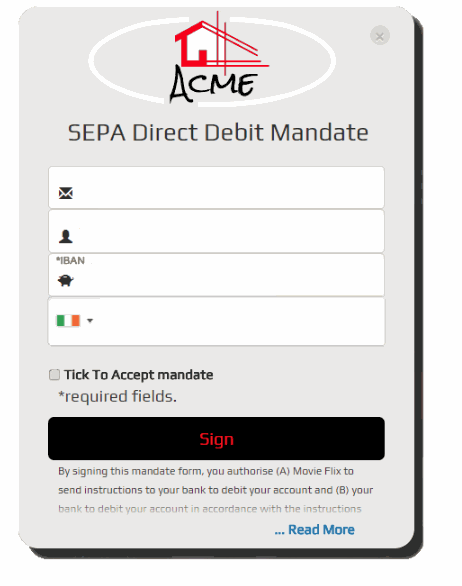 Select country
Using a common interface, define the country in which the mandate will be used. Different countries have different methods.



Risk Control
Match the level of payer authentication, and hence the complexity of the process, against the risk in the business model.

Method selected
Nuapay uses the parameters supplied to select the most appropriate mandate procedure for this payer.



Payer signs
Nuapay will guide the payer through the necessary steps required to meet the needs of the chosen method.

Mandate archived
The signed mandate along with the associated security information is securely stored and can be retrieved at any time if required.

Our state of the art risk protection tool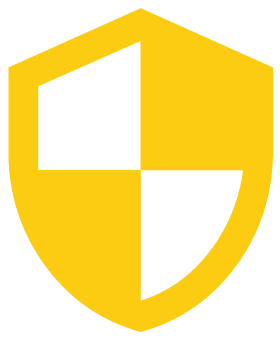 When setting up a new customer for direct debit, NuaShield works in conjunction with regular credit check software to ensure the financial reliability of the payer. This means added security, financial risk protection, and the confidence that all customer transactions will go through successfully and be paid on time.
Proven Environment
For almost a decade, our platform has been a proven, reliable and secure component in the back-end payment systems of many of the UKs largest banks.
With advanced fraud protection systems in place from initial interactions to point of sale, we're proud to be regarded as the most reliable and trusted open banking provider.