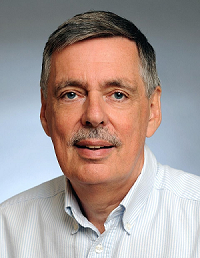 London and Dublin, June 1st 2018
John Chaplin has been highly influential in the development of payments for more than 30 years. He was one of the driving forces behind the phenomenal growth of Visa in a 17-year career where he was Executive Vice President and latterly ran the European processing business. He also spent 5 years working with First Data in global strategy and business development roles. He is Payments & Fintech Adviser to Helios Investment Partners, and also works with many earlier stage organisations.
He is the organiser of the Global Payments Innovation Jury, a prestigious group of 70 industry leading CEO's, that convenes every 2 years to look at the state of innovation in the payments sector.
Sean Fitzgerald, CEO at Sentenial said, "We are delighted to welcome John to the Board to help guide Sentenial through this exciting phase in the growth of the company. John has vast knowledge and experience of the payments industry which is changing rapidly. As we develop our Nuapay capabilities to be the main Account-2-Account payment method of choice, John's input is invaluable."
John Chaplin comments, "The way payments are done in Europe is changing faster than ever. In particular, Account-2-Account payments will be more significant as the capabilities of the new generation of providers develop. I haven't come across anyone as well positioned as Sentenial to exploit this market shift. I'm very pleased to contribute and be part of what I think will be one of the significant players in how these payments are done in the future".